180 CREATIVE CAMP
Judith Carnaby from Illustrators Illustrated goes to Abrantes, Portgugal, as one of the 20 selected participants of the 180 CREATIVE CAMP 2014. Read her review of the camp and check out great work by some of the participating artists, illustrators, animators and publishers, all illustrated!
REVIEW
Illustrators Illustrated goes to 180 Creative Camp
In mid-July I travelled to Abrantes as one of the 20 selected participants of the third edition of 180 Creative Camp. Organised by Canal 180, a Portuguese television channel dedicated to arts and culture, the camp was conceived in collaboration with and partially funded by the Abrantes city council as a way to bring creative energy to the city. This year's theme was 'The Power of Storytelling'. More than 20 artists from diverse creative fields including video, music, photography, design, architecture and the fine arts were invited to spend a week creating work in Abrantes. The artists were part of a busy public programme designed to engage the residents of the city, which included eight days filled with performances, interventions, exhibitions and talks as well as workshops for children. Alongside the invited artists were places for 20 selected participants who had access to all of the workshops and special events. After applying as part of an open call, I was delighted to be selected to participate in the camp.
INTERVIEWS
3 exclusive interviews with inspiring selected artists and participants.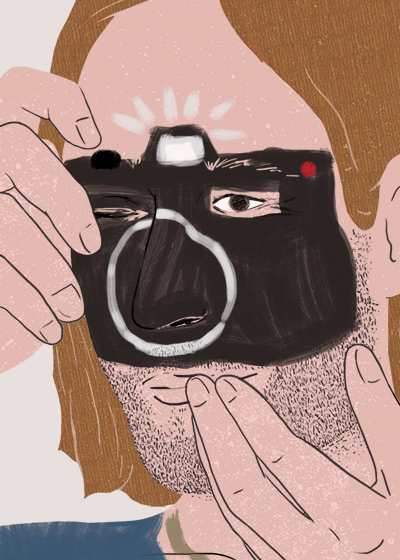 Olaf Breuning is a multi-disciplinary contemporary artist, originally from Switzerland and currently living and working in NYC. Olaf's work escapes definition, moving between photography, sculpture, videos, and installation. His drawings, made with pencil, paper and a sense of humour, reveal and delight in the absurdity of life. Read the interview…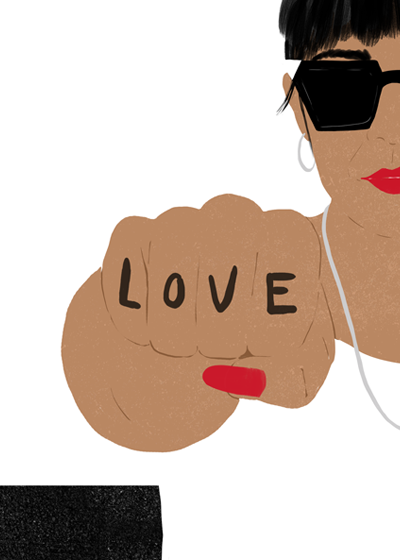 Portuguese illustrator and artist Rita Gomes, A.K.A. Wasted Rita, scrawls and almost scratches her drawings and text works onto the page. Her black and white images are dripping with sarcasm and challenge you with their explicit content and strong emotion. Restless and easily bored, she has a thirst for new people and places, hurling herself into new experiences that inspire her in creating her work. Read the interview…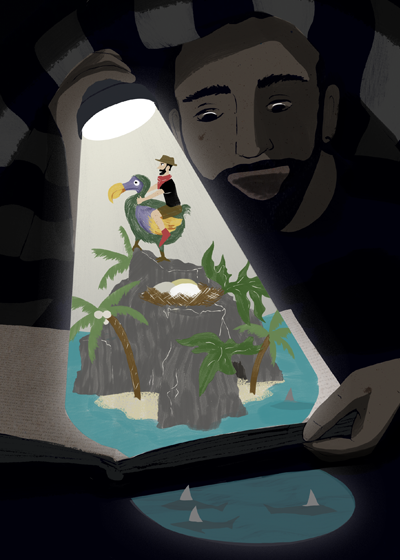 Sitting among fallen oranges, Rubén Martín Hernández has a quick, mischievous grin and sparkles with enthusiasm and energy. Rubén pours that energy into Dodo Magazine, his self-published adventure, science and fantasy magazine for anyone with an inquisitive mind and joyful sense of discovery. Read the interview…
ABRANTES ANIMATED
Brazilian animator Arthur Carvalho held an animation workshop for young students (and me), teaching frame-by-frame animation and photographic stop mption techniques. Click below to read the review.
ARTHUR CARVALHO + 180 CREATIVE CAMP
Illustrators Illustrated is delighted to present the new hand-drawn animation video by Arthur Carvalho in collaboration with 180 Creative Camp. The animation features drawings by the children and residents of Abrantes and artists and participants of the camp.
NACH HAUSE
The journey home.
Many thanks to Canal 180 for selecting me to participate in the 180 Creative Camp 2014 in Abrantes. Thanks also to the 180 Creative Camp team for looking after us all and organising so many wonderful events, adventures and meals. My time in Abrantes was filled with laughter, excitement, creativity, sweat, tiny beers, new friends and  a whole lot of Bacalhau. I think may also now have a dangerous addiction to Pastel de Nata.
For more information see the Canal 180 website, and the 180 Creative Camp website and Facebook page.