Welcome to Illustrators Illustrated.
Based in Berlin, Illustrators Illustrated is an online space for critical discussion and exploration of illustration. We feature in-depth interviews, articles, studio visits, book and exhibition reviews, as well as special projects, all illustrated!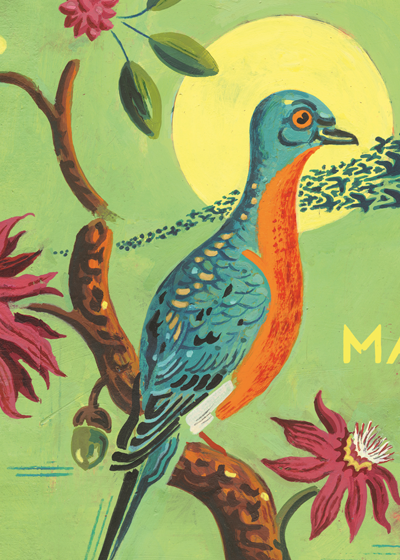 The new book 'Martha' by German illustrator Atak tells the tale of the extinction of North America's native Passenger Pigeon – its shockingly rapid decline caused directly by humans. Boisterous artworks filled with roughly-painted backgrounds, intense complementary colours, scratchy crayons, and jarring shifts in scale and perspective all combine to create surreal landscapes and swirling skies.
read more
Illustrators Illustrated Community
We would love you to be involved!