Welcome to Illustrators Illustrated.
Based in Berlin, Illustrators Illustrated is an online space for critical discussion and exploration of illustration. We feature in-depth interviews, articles, studio visits, book and exhibition reviews, as well as special projects, all illustrated!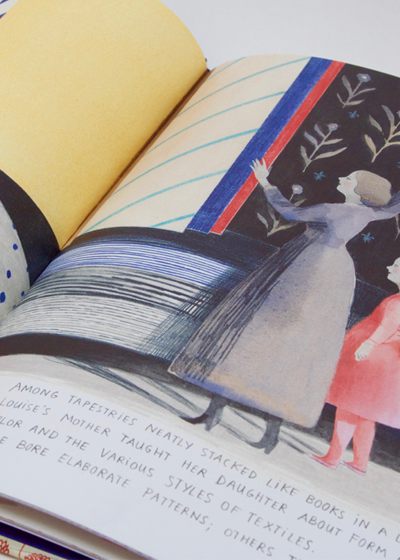 Amy Novesky's nuanced text paired with Isabelle Arsenault's rich illustrations are a stunning way of introducing children to the distinct visual vocabulary of French-born artist Louise Bourgeois. Review by Anna Ridley
read more
Illustrators Illustrated Community
We would love you to be involved!