Welcome to Illustrators Illustrated.
Based in Berlin, Illustrators Illustrated is an online space for critical discussion and exploration of illustration. We feature in-depth interviews, articles, studio visits, book and exhibition reviews, as well as special projects, all illustrated!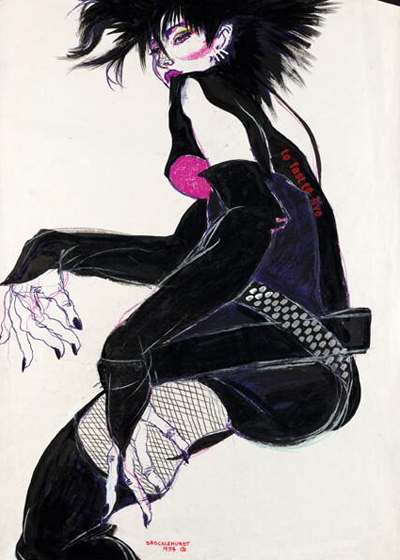 For the next two weeks you can explore late-20th century subcultures of Berlin, London and New York through the striking, bold drawings of Jo Brocklehurst – in the first major retrospective of the artist's work at the House of Illustration in London.
read more
Illustrators Illustrated Community
We would love you to be involved!