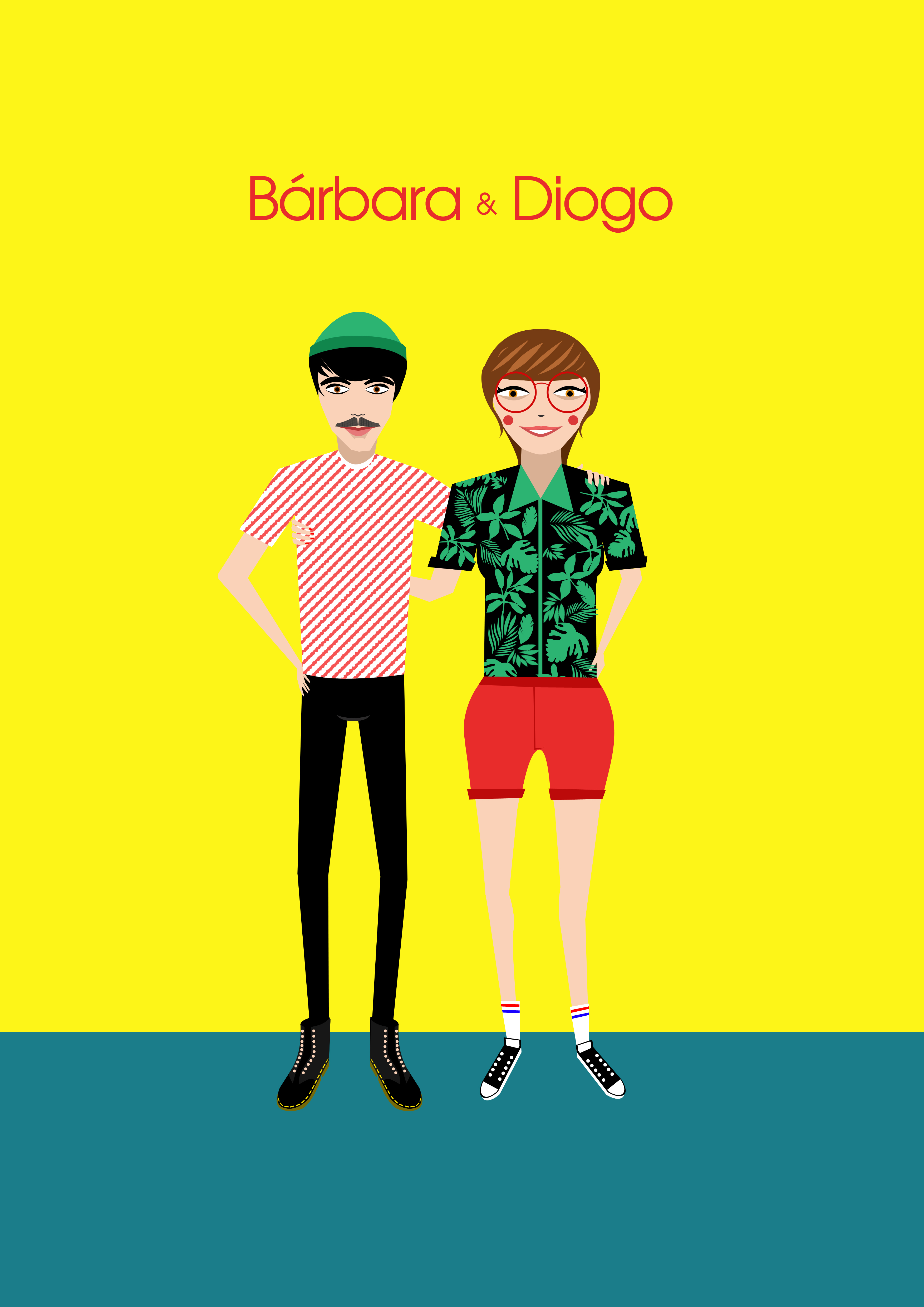 Portrait of…
Illustrator Bárbara Fonseca and her partner Diogo Correia.
Bárbara is from a small Portuguese town called Caldas da Rainha, near Lisbon where she studied communication design. Following her move to Berlin three years ago, Bárbara worked in an interactive design studio but now she focuses on illustration. Often using the moniker Veils and Mirrors, she is passionate about her work and has created illustrations for a variety of zines, books, prints and exhibitions, as well as editorial illustration for magazine covers and feature articles.
For more read the Illustrators Illustrated interview with Bárbara, and her conversation with illustrator Ella Koo Koo.
Illustrated by…
Originally from Christchurch, New Zealand, Dylan has spent the last six years in Europe – first in London and now in Berlin. He currently works full time as a digital interface designer with a small Berlin start-up, merging his knowledge and enjoyment of design with his freelance illustration work.
Dylan's works are a playful mix of awkward hand-drawn shapes and tidy geometric structure. With a wide variety of subject matter, his work is beautifully finished, bright, colourful, textured and flat.
Read more about Dylan in his interview with Illustrators Illustrated, and see his website for more work.